Plastic products accompany us throughout the day and throughout our lives. The focus is often on safe function, high practicality and a long service life. As a pioneer in the plastics industry, SKZ is there to help with testing and certification.
October 11, 2022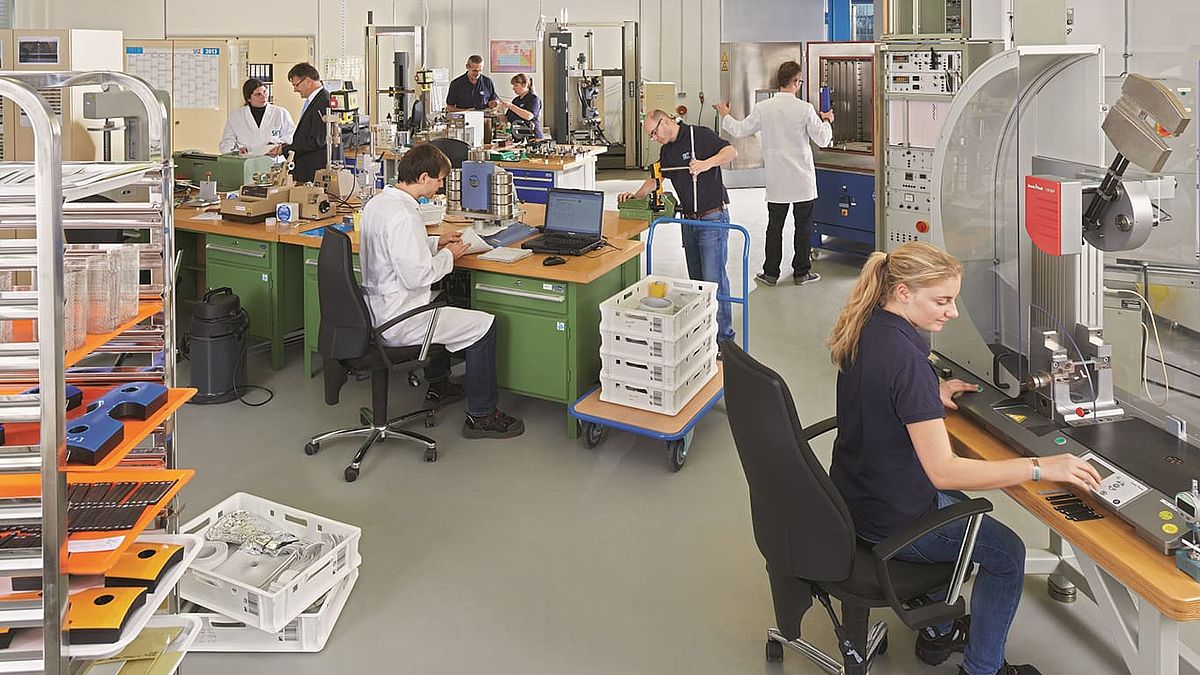 Accredited testing laboratory at SKZ in Würzburg (Photo: SKZ)
SKZ as an enabler for the plastics industry in testing products
Ensuring these attributes often poses challenges and problems for manufacturers of plastic products - especially when developing new products. The multitude of plastics and their different material properties harbor great opportunities and possibilities, but also risks in their subsequent application.
As with everything, the rule is: know how! Here, SKZ - with its more than 60 years of experience in the world of plastics - is a pioneer for the plastics industry. Both before the development of new plastic products begins and afterwards, SKZ supports its customers with the testing of plastics of all kinds. From the determination of important material parameters to the testing of the finished component, SKZ's specialists assist its partners, helping to ensure a high standard of quality. With the testing laboratory accredited according to DIN EN ISO/IEC 17065 and a laboratory area of approx. 5000 sqm, tests according to more than 1000 standards and regulations can be carried out. Thus, almost all tests relevant for plastics can be mapped. The certification body accredited according to DIN EN ISO/IEC 17020 also offers SKZ customers real added value when launching new products or assuring the quality of existing products.
Of course, SKZ also provides its customers and partners with advice and support in the event of damage or failure of plastic components. With the experience of more than 30 years in the field of damage analysis, SKZ supports in the clarification and determination of causes. Based on the results of the damage analysis, valuable tips for future failure prevention can also be derived.
In all of this, reliable, customer-oriented and competent handling is essential and thus part of the company's philosophy. As a partner of the plastics industry, SKZ offers an all-round carefree package in all matters relating to plastics. Talk to specialists about testing at the K trade fair at the SKZ booth, Hall 10, Booth G09.
Further information on the business area testing of plastic products