The German Plastics Center (SKZ) supports companies in optimizing their production to meet the challenges of energy costs, resource savings and personnel acquisition. For this purpose, SKZ offers customized measurement technology for inline quality assurance that enables fully digitalized and networked production.
April 4, 2023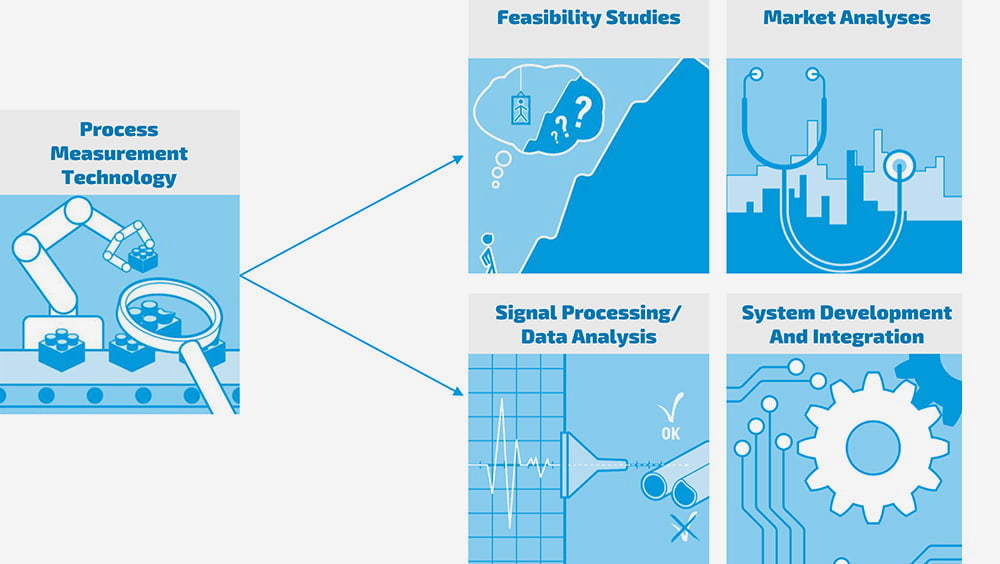 SKZ reorganizes its portfolio: Focus on inline-capable process measurement technology (Image: SKZ)
SKZ offers customized inline measurement technology for the plastics processing industry
SKZ offers a broad portfolio of services for inline-capable quality assurance: Feasibility studies enable the identification of precisely fitting measurement technology for use in production. Market research helps customers to get an overview of possible measurement systems. The development of process- or product-specific signal analysis and data processing ensure that the measurement technology can be used without expert knowledge. Customers can also order the complete development of the inline measurement technology from the recording of the problem to the finished integration. The SKZ is completely open to new technologies and uses thermography, ultrasound and new measurement methods such as terahertz and microwave technology. In the first step, interested companies can contact the SKZ for cost-neutral test measurements of their products.
Measurement technology already successfully used in many areas
In recent years, the fully automated monitoring of a large number of different product and process parameters has been successfully commercialized. Solutions for the detection and classification of product defects such as voids or impurities as well as the characterization of polymer foams with regard to density and cell size distribution directly in the process are in particularly high demand. Measurements of the layer thickness or wall thickness of products from decimeters to micrometers have also been successfully implemented inline.
"Our customers in the plastics industry face major challenges when it comes to optimizing their production," explains Luis Wachter, group leader for non-destructive testing at SKZ. "Our customized measurement technology for inline 100% inspection of the goods produced helps to save resources and digitize production. In this way, we also help prevent the shortage of skilled workers."
High energy costs, increasing demands to save resources and increasing difficulties in personnel acquisition require a rethink at many plastics processing companies. Where previously the further reduction of scrap or the further optimization of process parameters were not economically viable, solutions are now required that enable precisely these improvements. Also, the manual and personnel - as well as cost-intensive inspection of products can no longer be guaranteed in all plants due to a lack of personnel.
Further information about research department non-destructive testing