For many years, the SKZ in Halle (Saale) has been a reliable partner when it comes to customer-specific training needs in the field of plastics welding. Demand for in-house training in particular has been rising continuously for years. The advantages are customer-specific and needs-based planning and short-term implementation.
March 27, 2023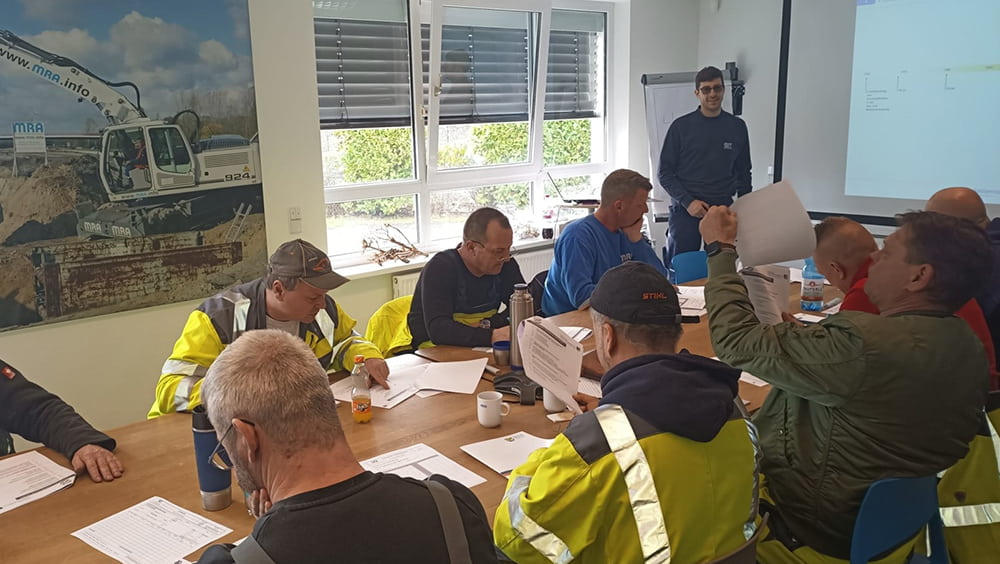 SKZ Senior Trainer Benjamin Maurer at an in-house training session (Photo: SKZ)
Advanced training topics can be designed close to customers and in line with their needs through in-house training courses
In recent years, SKZ has recorded a significant increase in in-house training courses, which are to be held directly on the premises of the requesting company. This variant is a time- and cost-saving option for companies, especially when several employees need to be trained at the same time.
The in-house variant of a training course also opens up further possibilities in terms of content. The courses can thus be put together according to the respective needs and wishes of the customer and often include special additional content. "In consultation with the customer, scheduling and implementation take place at short notice if required. A special quality feature of the SKZ is the high practical content of our courses, which we naturally also maintain when training directly at the companies. The teaching of the theoretical content and the expert examinations are just as much a part of the scope of the training courses," says Angelika Plat, Group Manager Education Welding at the SKZ in Halle, describing the process of an in-house training course.
In addition to plastic welder examinations according to DVS with conventional materials, it is also possible for examinations on welds with special materials to be approved by the SKZ. One example of this is flexible polymer geomembranes used in tunnel construction. Welders must also be trained for these new applications with regard to the quality-compliant execution of welding work in order to ensure the safety of the equipment. The SKZ in Halle offers these training courses on request.
"Between 40 and 60 percent of all our training at the SKZ in Halle is now conducted as in-house training. Our dedicated and technically competent trainers can then directly address and respond to special requirements at the companies on site. That's why we also offer our entire portfolio in in-house variants, whether it's PE welding for gas and water supply or training for socket fitters for district heating supply," explains Carina Heinze, SKZ site manager in Halle (Saale). In February 2023, for example, 52 participants from the company MRA GmbH from the Berlin-Brandenburg region took part in the renewal examinations according to GW 330 on site at their own company.
Due to the high importance of safe infrastructure, which must be installed professionally, a high demand for qualified specialists is expected to continue in the coming years. The training courses can be held directly at the SKZ or on site at the companies of the course participants. Further information at
Further information about our in-house training courses