The debate surrounding the European Chemicals Agency's (ECHA) recently proposed ban on per- and polyfluoroalkyl substances (PFAS) is red-hot. The symposium "Innovations using Fluoropolymers" of the German Plastics Center (SKZ) on May 3 and 4, chaired by Dr. Michael Schlipf, will offer, among other things, the opportunity to participate in a panel discussion with experts on this topic.
March 14, 2023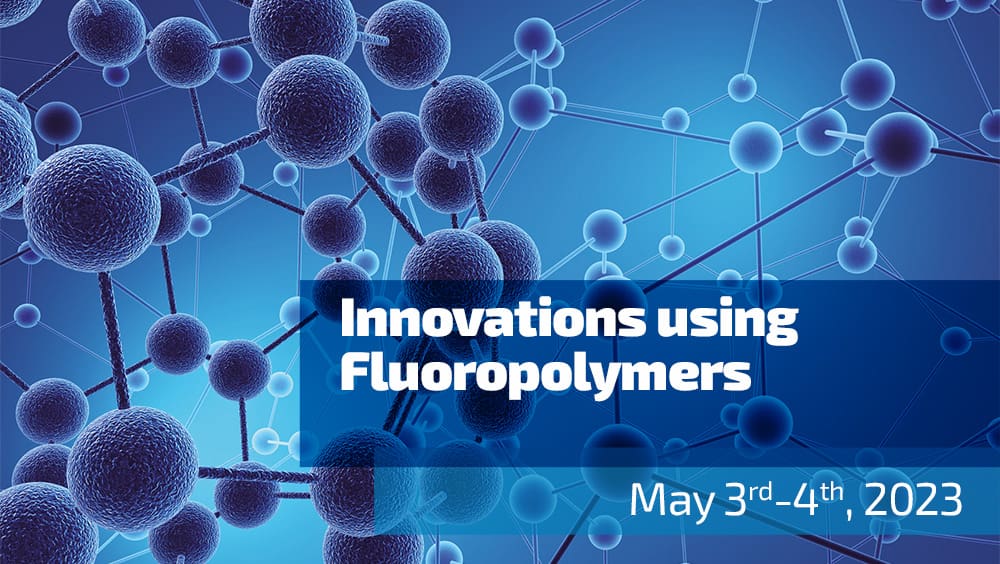 The SKZ symposium on May 3 and 4, 2023, will address the significant contribution of fluoropolymers in current megatrends and the ongoing PFAS debate (Image: SKZ)
The symposium with panel discussion on the PFAS ban will take place on May 3 and 4 in Würzburg, Germany
With the planned ban on PFASs, the EU could for the first time ban an entire group of substances with more than 10,000 chemicals - including fluoropolymers. This polymeric group of substances is part of the PFAS group exclusively due to the structural elements CF2 and CF3. Their chemical behavior differs substantially from that of the low-molecular PFAS representatives.
Fluoropolymers are practically irreplaceable in their technical applications. In order to successfully meet the requirements of new trends, existing products are continuously developed and new products are created. In addition to product development, the continuous improvement of processing methods also plays a central role, especially with regard to economically advantageous system solutions. Newly adjusted property profiles for fluoropolymers and the development of new compounds and material composites create material properties that were considered impossible until recently. All major new megatrends such as e-mobility, 5G data transmission, green hydrogen or meeting the aims of the EU's "Green Deal" can only be realized through the use of fluoropolymers. All these innovations are developed in compliance with complex regulatory frameworks and sustainability aspects as well as an end-of-lifecycle consideration.
With Dr. Michael Schlipf, member of the board and chairman of the fluoropolymer group of the pro-K Industrieverband "Halbzeuge und Konsumprodukte aus Kunststoff" e.V., the international SKZ symposium "Innovations using Fluoropolymers" will be chaired by a proven and recognized expert in the field of fluoropolymers. Schlipf is a guest lecturer at Aalen University in the field of "Plastics in Mechanical and Lightweight Engineering" and has played a key role in organizing the processors and manufacturers of fluoropolymers in the pro-K.
The renowned SKZ symposium will focus on the important role of fluoropolymers in current megatrends, as well as existing and new materials and their applications, especially in the field of innovative drive concepts and regenerative energies. Especially for the chemical industry, biotechnology and the pharmaceutical industry as well as the electronic/semiconductor industry, innovative system solutions are needed - through fluoropolymers. Marcel van den Noort and Deepak Kapoor from Gujarat Fluorochemicals GmbH in Hamburg will also address the ongoing debate on the PFAS ban in their presentation "Advocacy efforts for the exemption of fluoropolymers from PFAS restriction proposal". Similarly, the closing discussion at the end of the first day will be dedicated to addressing the ongoing PFAS restriction.
From March 22, affected companies and organizations should use the opportunity within four weeks to make submissions against the ECHA dossier. pro-K will campaign massively for a differentiated view and evaluation of fluoroplastics. All stakeholders are invited by ECHA to describe what impact the PFAS regulation means for their company:
https://echa.europa.eu/de/restrictions-under-consideration
More information and registration to conference Innovations using Fluorpolymers