The Training Center Quality (TZQ) in Würzburg will celebrate its opening on May 3, 2023. The course portfolio in the field of quality management will thus be significantly expanded and supplemented by modern practical training areas. Before the end of this year, courses will be able to access the well-equipped training laboratories for practical instruction.
February 2, 2023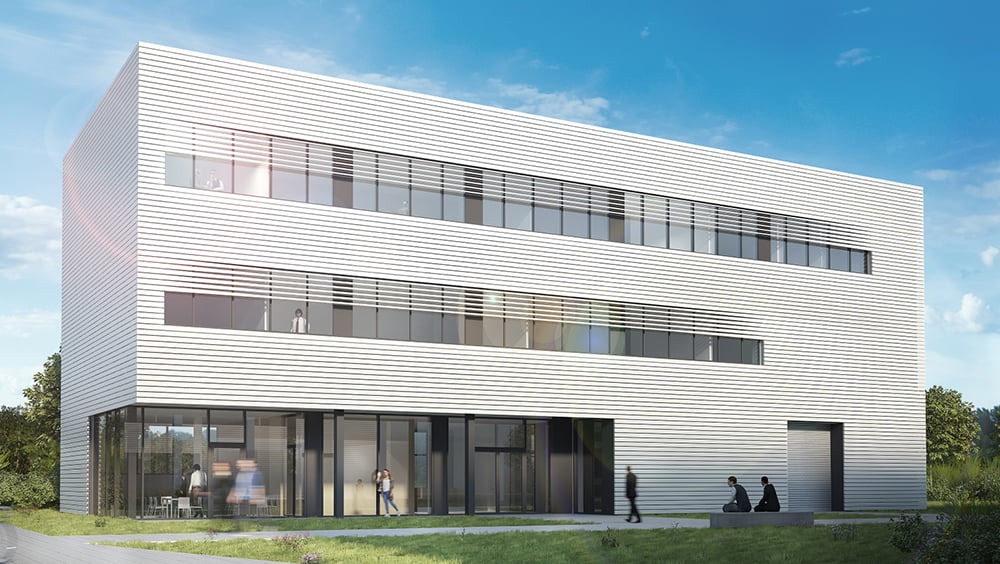 Visualisation of the TZQ (Picture: Architekten BDA, Würzburg)
The German Plastics Center (SKZ) significantly expands its portfolio of courses in quality management
With the imminent opening of the TZQ, the SKZ has increased its course offerings in the area of quality both quantitatively and qualitatively. Qualitatively, it is improved by the new modern premises and the technical equipment in the training rooms and practice laboratories, which is unparalleled throughout Germany. Furthermore, the range of topics and dates has been significantly expanded to meet customer requirements.
"From measurement technology, quality management, environmental management to digitalization, there is everything the 'quality heart' desires," enthuses Christoph Kreutz, head of TZQ at SKZ. "Since quality made in Germany has always been a big selling point, we would like to make our contribution with the TZQ to ensure the quality of tomorrow through qualitatively outstanding continuing education."
The topics cover both special industry requirements, such as in medical technology, and innovative testing methods. From strength verification to energy conservation and inline quality assurance of polymer foams to the calculation of CO2 footprints, participants can access an immense range of knowledge.